Cataracts,Featured,Premium Lens Options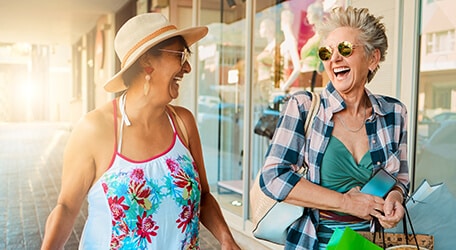 If you're going to have cataract surgery, a crucial component of the procedure is deciding what kind of IOL you want. Cataract surgery removes cataracts by removing your eye's natural lens, where the cataract has formed.
However, removing the natural lens would make you unable to see clearly because you don't have a lens in your eye. But cataract surgery replaces your natural lens with an intraocular lens or IOL.
There are many different kinds of IOLs, including monofocal IOLs and premium IOLs. Keep reading to discover 5 reasons to consider a premium IOL in Dallas this summer!
What is a Monofocal IOL?
A monofocal IOL is a standard IOL. Because it's a standard IOL, it can only correct vision at one distance.
Cataract surgery is usually covered by insurance. However, monofocal IOLs are the only lenses insurance will cover, making them the most cost-efficient option for many patients.
But you need to remember that you'll need to wear visual aids after cataract surgery if you choose monofocal IOLs. Although there is an out-of-pocket expense with premium IOLs, many patients find the extra cost more than worth it.
They come in many varieties and can give you a broader range of vision, correcting presbyopia and refractive errors.
Monofocal IOLs vs. Premium Lenses
Monofocal IOLs function just like standard monofocal glasses or contact lenses. These intraocular lenses are set to one refractive power with a uniform lens.
A monofocal IOL will help you see up close or at a distance, but you'll still need visual aids if you want to see at the opposite, uncorrected distance. Some patients choose monovision and have a lens put in one eye to see up close and then another in their other eye to see far away.
Doing this allows some patients to achieve good enough vision between the two distances, but it only works for some. Premium IOLs, on the other hand, work for a broader range of patients, mainly because there are different premium lens options to choose from. 
Although an out-of-pocket cost is associated with choosing a premium lens, they can also reduce and eliminate the need for other visual aids. Selecting a premium lens could save you money in the long term by reducing your spending on reading glasses and other aids.
If you want the most out of cataract surgery, it's absolutely worth considering a premium IOL. Like the sound of that? Here's some of what you can look forward to this summer in Dallas:
1. More Freedom to Do What You Love
Premium IOLs can correct your refractive errors along with your presbyopia. That means you can see more clearly up close and at more distances without switching between glasses.
When you focus on your visual aids less, you can do more! You'll be able to do more activities and enjoy all your hobbies again because you'll have more visual freedom. Whether that means more walks on the beach, more time with friends, or simply taking more time to appreciate the things in your life, you'll be able to do it all with better vision.
2. Better Vision When Going to Your Favorite Places Like Thanks-Giving Square
Not only do premium IOLs reduce your dependence on visual aids, but they also allow you to experience better vision. You'll have clearer vision to go out and visit your favorite Dallas locales.
Locals like Thanks-Giving Square in the Thanksgiving Commercial Center district. You can see the beautiful square and go shopping and dining at some of the best shops and restaurants in the city.
You'll be able to see everything more clearly, so you can appreciate it all the more! What's not to love about better vision when updating your wardrobe?
Pesky glare and halos will no longer bother you, either, once your cataracts are removed, so you can look forward to better vision, no matter what you may be doing!
3. Makes Hiking More Comfortable
Hiking can be challenging when you have cataracts. But after cataract surgery, you'll be able to see again.
With a premium IOL, you'll be able to see better than ever, so you can get the most out of your hike! Tackle one of the trails at Cedar Ridge Preserve and take in all the incredible scenery around you. 
You won't have to fumble switching between glasses, and you'll be able to see where you're going so you can focus on your stroll through nature!
4. Clearer Vision Makes Painting Better
You may like to paint for fun already. Maybe this is the first time you have tried it.
Either way, you should try it after getting a premium IOL! You'll see colors better and have clearer vision at multiple distances so that you can see your painting and reference clearly.
If you need inspiration, check out the Dallas Arboretum and Botanical Garden or the Dallas Museum of Art. After all, a day out looking at art is much more fun when you can actually see the art! Before, you may have felt like colors were muted or muddy, but with a premium IOL, get ready to see art in vibrant, beautiful color!
5. Soak Up More Time with the Grandchildren
What's better than spending time with family? There's nothing quite like spending some time with your kids and grandkids.
But grandchildren can be hard to keep up with. Once you get cataract surgery with premium IOLs, you'll have an easier time keeping up with them. 
You'll spend less time messing with your glasses and more time playing. You can spend hours with them without your eyes feeling fatigued, letting you get more quality time in. Best of all, you'll see their smiling faces more clearly than ever!
To learn more about cataract surgery and IOLs, schedule an appointment at Sweeney Eye Associates in Richardson, TX, for your consultation. We'll be able to assess you for surgery and help you choose from various premium IOL options! Isn't it time to love your vision again?
---