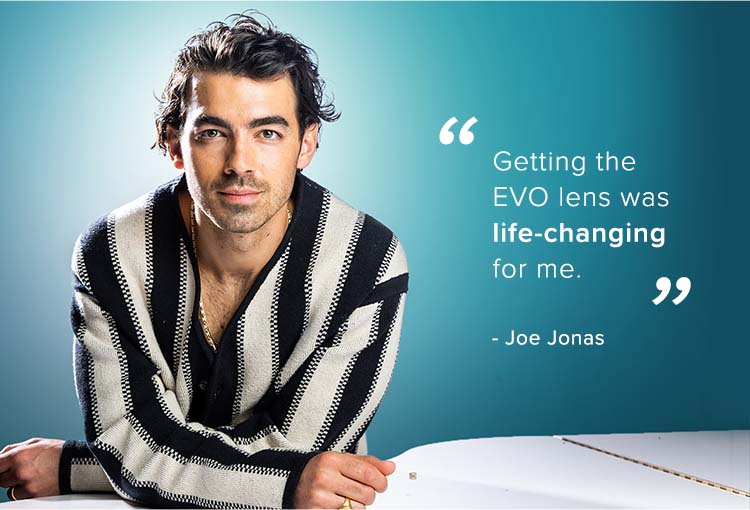 The EVO Vision ICL or Implantable Collamer® lens implants are giving people hope of perfect vision without glasses or contacts. Imagine the freedom to see again. Seeing without ever having to worry about where your glasses are. This is exactly what EVO ICL or Implantable Collamer® Lenses can do for our patients. It is a safe alternative to LASIK and even has distinct advantages in some cases. Patients report crystal clear vision with EVO ICL.
How Does EVO Visian ICL™ Work?
The procedure for EVO Visian ICL™ involves surgically placing the lens inside the eye, without removing corneal tissue or the natural lens. By preserving the natural lens, your eye can effortlessly focus from near to far without the need for reading glasses or contact lenses.
EVO Visian ICL™ is ideal for correcting nearsightedness (-3.00 to -20.00 D) and farsightedness or hyperopia (+3.00 to +20.00 D). The lens is carefully positioned in front of the crystalline lens behind the pupil, working much like a traditional contact lens but with the advantage of being left indefinitely and remaining unseen or unfelt by the patient. The results are effective immediately, and the recovery period is short.
What makes EVO Visian ICL stand out is its unparalleled quality of vision, providing exceptional contrast. This outstanding optical performance can be attributed to two unique factors. First, EVO Visian ICL is crafted from Collamer, a soft and flexible lens material containing a small amount of collagen, making it highly biocompatible for a lifetime of clear vision. Second, the lens resides inside the eye, allowing it to continue focusing light accurately without requiring any maintenance.

Frequently Asked Questions
Is EVO Visian ICL™ a permanent solution?

Yes, EVO Visian ICL™ is designed to be a permanent fixture inside the eye. However, unlike laser procedures that permanently remove tissue, EVO Visian ICL™ is removable and replaceable if needed.
Will both eyes receive EVO Visian ICL™ at the same time?

Typically, both eyes are not implanted simultaneously. They are usually implanted 1-2 weeks apart.
Can EVO Visian ICL™ correct all degrees of nearsightedness and farsightedness?

EVO Visian ICL™ can correct nearsightedness from -3.00 to -20.00 and farsightedness from +3.0 to +20 once FDA approved.
Can EVO Visian ICL™ provide both far and near focus?

No, EVO Visian ICL™ does not focus on both far and near vision. The natural crystalline lens generally offers this ability for most individuals under age 45.
Can I have EVO Visian ICL™ if I've had LASIK?

Yes, and vice versa. If you previously had LASIK and did not achieve full vision correction, EVO Visian ICL™ can address certain degrees of residual or recurrent refractive errors. Alternatively, if you have EVO Visian ICL™ and still have residual refractive errors, LASIK can be performed to "fine-tune" your vision.