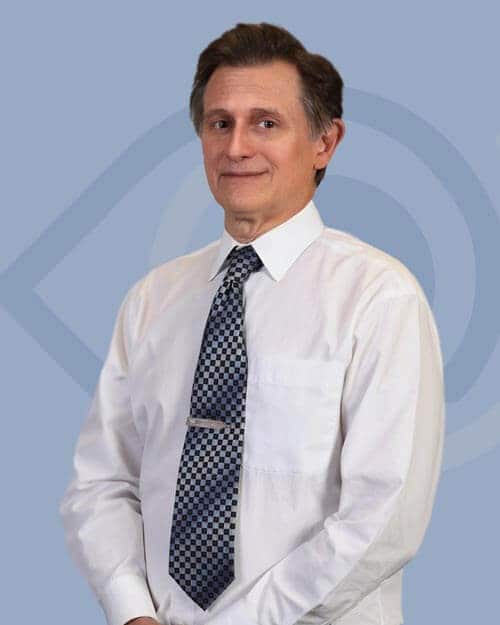 Ophthalmologist: Medical Retina Specialist
Dr. Lippas is a board-certified ophthalmologist who specializes in the diagnosis and treatment of those with diseases of the retina at Sweeney Eye Associates. Dr. Lippas received his Bachelor's of Science degree from Texas A&M in 1979.
He obtained his Medical Degree from the UT Health Science Center at Houston in 1983. After graduating medical school, Dr. Lippas went on to complete an internship in internal medicine at Baylor College of Medicine in 1984. After his internship, he returned to UTHSC Southwestern Medical School 1984-1987 to complete his residency in ophthalmology. Dr. Lippas furthered his training by completing a two-year retinal fellowship at Vitreo Retinal Foundation in Memphis, Tennessee in 1994. Dr. Lippas has been working in private practice for nearly 30 years and now specializes in seeing patients with retina issues at Sweeney Eye Associates.